New Normal...
We are all aware that there is a 'New Normal' and opening our family Holiday Park now comes with lots of changes to ensure our guests, team members, and community are kept as safe as possible.
What does this mean?
Social distancing is likely to be around for a little while longer, whether that is because we are asked to by the Government or if it makes us feel more comfortable as a person, or family.
Ready for opening, we have made changes to the 'Way We Work' to ensure our team members are kept safe, and to the 'Way We Operate' to ensure you are kept safe. We have also adopted a new 'Way We Communicate' to ensure our local Community feel safe and included in our decisions.
Please read on to learn about the changes we've put in place.
A COVID-19 Secure Workplace
Image
The Way We Work
The way we work has completely changed. We have spent weeks researching and purchasing PPE (personal protective equipment) for our team members to ensure they have everything they need at their disposal. 
Our cleaning schedules have been changed and we now have a 60 point accommodation cleaning checklist, and a 30 point toilet and shower cleaning checklist, including increased cleaning times and strict PPE training to ensure we have reduced the risk of spread of infection. We have also invested in 'fogging disinfectant machines' for the inside of accommodations.
Public areas will be continually cleaned using disinfectant wipes and solutions (door handles, switches etc) and the public toilet cleaning schedule has also been increased and extended to more frequent.
Staff members will be wearing face coverings (unless exempt) in all indoor areas.
Cleaning materials will be in line with Government & WHO (World Health Organisation) recommendations to ensure that if the virus is present, it is killed, reducing the risk of spread of infection.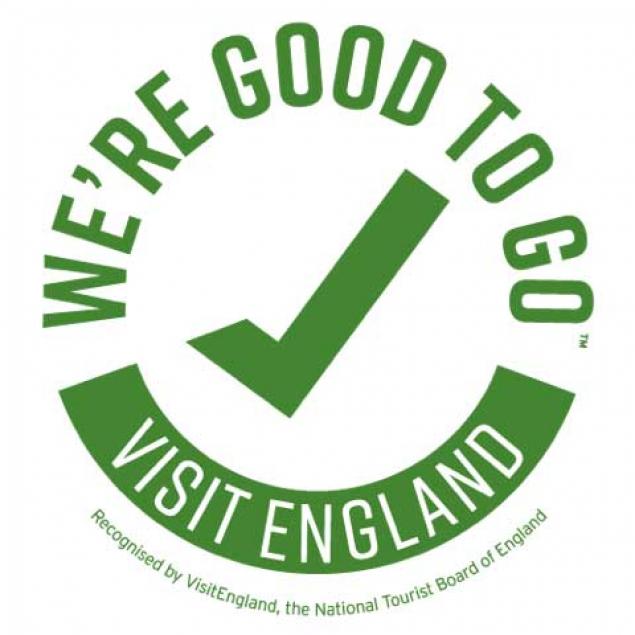 The Way We Work
Social distancing will be paramount in keeping our team members safe; therefore, we are politely asking that guests do not enter any accommodation or toilet and shower blocks until the team member has finished and has left the area. We also politely ask that all signage is adhered to, including new queuing stations, one way systems and no entry signs.
Our back of house areas have also been adapted to ensure social distancing and team safety.
Check-in times have changed (all accommodation now strictly 4pm, and camping 2pm), therefore we will be able to bring our team in an hour after departure to ensure accommodation has had at least an hour empty with windows open before they enter. This will also reduce the cross over of guests and team members reducing risk.
We have completed and distributed comprehensive COVID-19 Risk Assessments. These have been approved by our insurer and fully read and understood by all team members. All team members have also undertaken 'COVID-19 Pandemic Awareness Training' with an accredited training program online.
We have also reduced the amount of accommodation and camping & touring pitches available to reduce the number of people on-site and in our local community at any one time.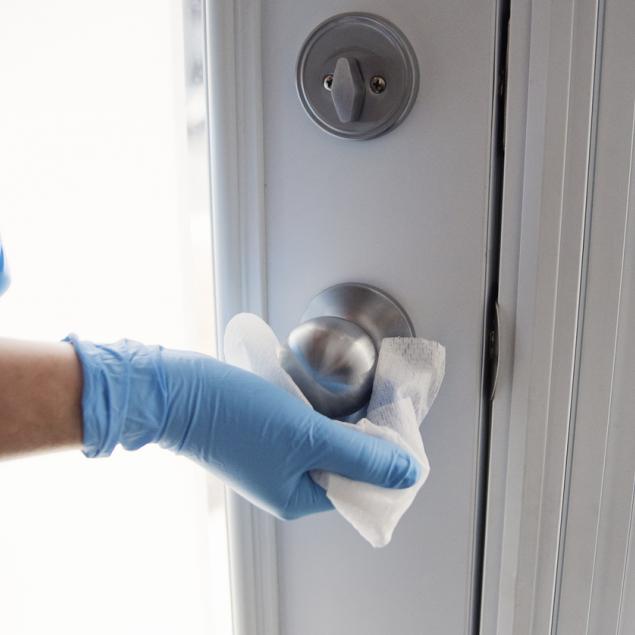 Way We Operate
As a holiday park, we would love for you to arrive and immediately relax, therefore we are trying to ensure any changes we make will not impact your holiday and your time spent here in Woolacombe. Of course, there may be some facilities we cannot open; however for the ones we do, we will be following the same 'Woolacombe Sands CV structure':
Social distancing
Extra cleaning
Supervision
You will receive a pre-arrival email listing all of our changes, and what we politely will ask of you before your stay. This will also inform you of what's open, on-site, and locally and 'what to do' in the area. It will also have very important information regarding COVID-19 and what to do if you or a party member has symptoms when staying with us.
We politely ask that if you or anyone you have been in contact with have symptoms of COVID-19, that you DO NOT travel and phone to re-arrange or cancel your holiday. We have the right to refuse families that are showing signs of COVID-19.
Please also check the 'Local Lockdown' guidance/legislation and DO NOT travel if you have been advised against it.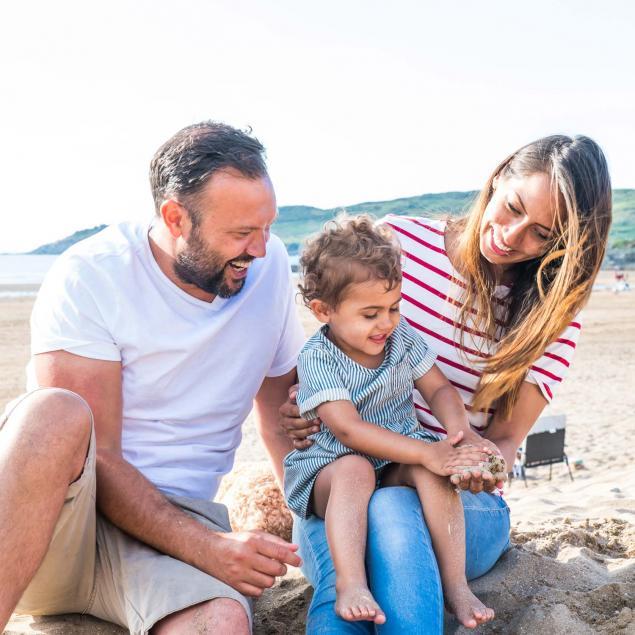 Online Ordering
We have been busy installing a new 'Online ordering' service. Click on to see what's available.
Use the online ordering system to have meals and drinks delivered to your table in the clubhouse or outside area, or order online to collect your takeaway. There is nothing to download, simply click the link below or scan the QR code in your accommodation.
Please check the 'Opening Times' on the online ordering page.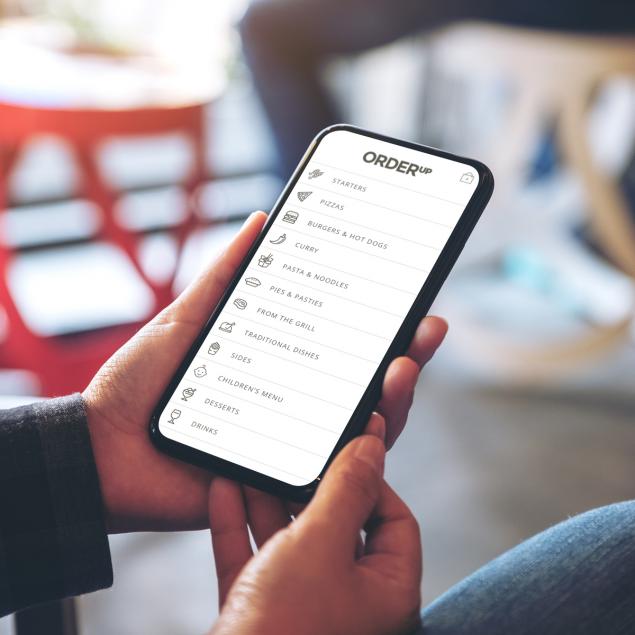 The Way We Communicate
The community is at the heart of Woolacombe Sands Holiday Park, and how we communicate with them is imperative. We have lived in Woolacombe for almost 70 years (3 generations, almost 4) therefore every major decision we make as a business must include the people we live, work, and school with.
We will be transparent with the local community, sharing risk assessments, schedules and how we operate, at their request, but also ensuring they are there first to know about the opening date, or changes to our business normal operating procedures. 
We will be compliant with Health and Safety regulations to ensure safety for our guests, team, and community, and follow Government Guidelines.
We will do everything in our power to minimise the risk of spread of infection, by following a strict 'Woolacombe Sands CV structure' as listed above. 
We will communicate figures, risks and potential risks with our Parish Council, including contingency plans should someone fall ill when on holiday, to ensure we are as transparent as possible.
Communication with guests is also of the utmost importance, especially during their stay, if in the event of a COVID-19 related scenario. Communication channels will be disclosed on your pre-arrival email, which will include a dedicated telephone number that you can call or text, a landline telephone number, and an email address.
Ultimately, we would like our guests & team members to feel safe, secure, and relaxed after a time of such uncertainty.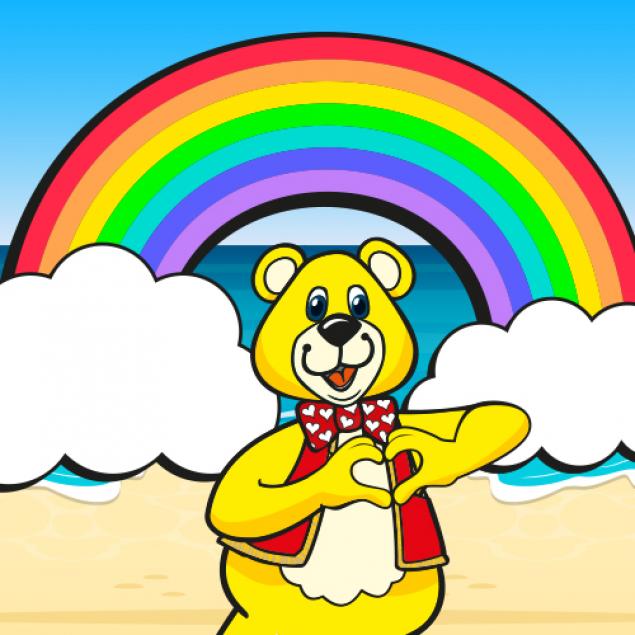 Will my holiday be the same?
Things will look a little different but we will try our best to ensure as much as we can get open is, and it is safe. As much as we can, we will communicate with you what is, and what is not open. There may be new procedures to follow... but rest assured, there is so much to do in North Devon we are confident your holiday will still be incredible!
Read on for more information...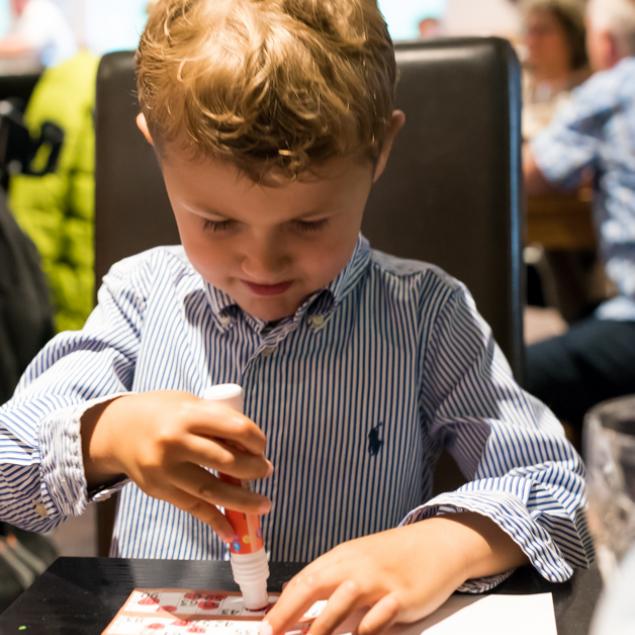 Holidaying with us...
Holidaying anywhere is going to be different, but that doesn't have to be a 'bad' different.
We are truly blessed to be just a 10 minute walk on our dedicated footpath from beautiful Woolacombe Beach, where you have 3 miles to socially distance yourself from other families... why not hire a beach hut? Our friends over at Woolacombe Beach are up and running and ready to welcome you! Check out tide times before you visit to give yourself as much space as possible!
Surrounding Woolacombe, you have the pick of several beaches if you fancy a change from Woolacombe... why not check out Saunton, Croyde, Putsborough, Combesgate or Westward Ho!? Check out the RNLI guide before visiting to check if the beach you are visiting is patrolled.
We are also lucky to have a long list of areas to visit that do not require you to worry about socially distancing... there is so much space it will totally slip your mind that that is even a thing!
Why not check out... Valley of the Rocks, Lynton & Lynmouth, Tarr Steps, Morte Point, Baggy Point, Heddon's Mouth, Woody Bay, Lee Woods, Simonsbath and more!
There are also things to do that can get you out and about in our beautiful area, we highly recommend the beach ride with Woolacombe Riding Stables... what could be more idyllic (plus our guests get discount, what could be better)?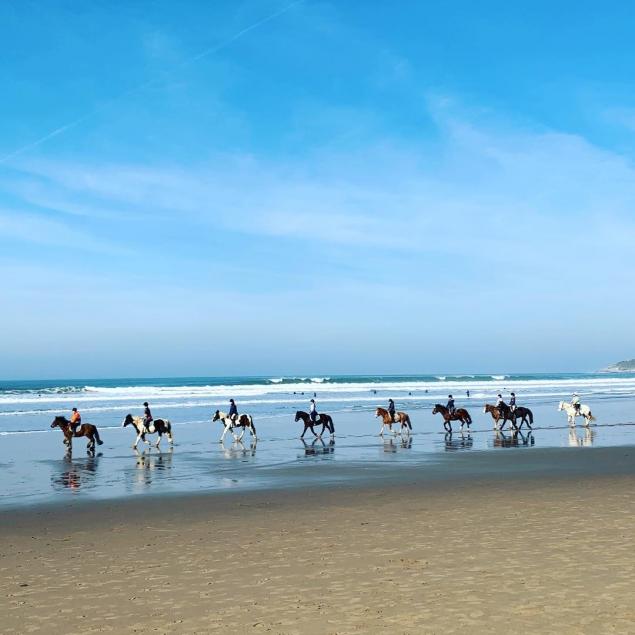 What we know so far
What time can we check-in?
Self-catering customers will be able to arrive at 4pm and no earlier.
Camping and touring customers will be able to arrive at 2pm and no earlier.

We sadly will not be able to let you on-site any earlier than 1pm. This will help to reduce the cross over of leaving guests, staff and arriving guests.

If you do need to arrive at Woolacombe before your check in time, there is plenty to do in Woolacombe, including 3 large car parks (Parkins Estate 2 beach car parks, and Marine Drive), and also lots to do in the area. You could even visit our local attractions on your way to us.

What facilities will be available?
For full details on facilities, please click here so you are aware of what is available.  Please kindly note that you are choosing to holiday with us knowing we have restricted facilities therefore we will be unable to refund monies. 

Will there be any Kids Clubs?
Please click here for information on Kids Clubs.

What is the check in procedure?
When you arrive, please check in at reception (face coverings mandatory) with no more than one other person (please
try to limit to 1 person checking in if you can). We will be limiting the amount of people in to reception to 2 families (of no more than 2) on check in days, and politely asking guests to queue outside whilst we safely check families.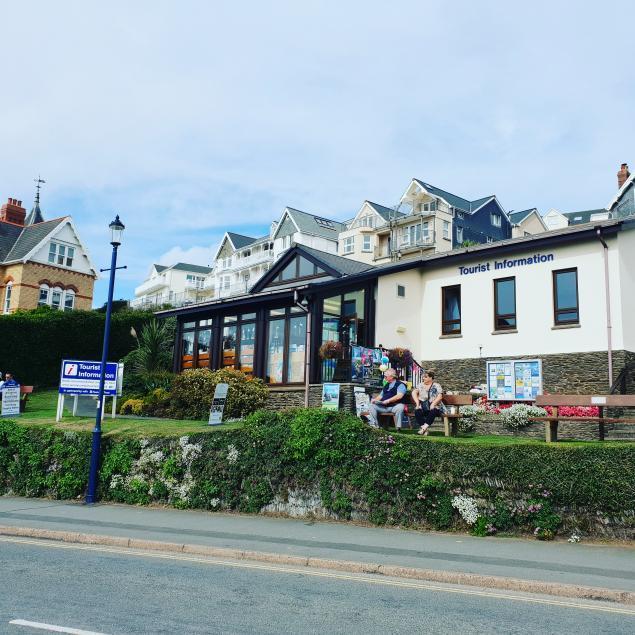 What time do we need to check-out?
Please ensure you check out by 10am. On check out we politely ask that you bag all linen hired from us, in the bags provided and leave all the windows open. Departure is prior to 10am. The same procedure for checking in will be used for checking out.

Check out is 11am if you are camping and touring. 
 
What if you are unhappy with the above?
If certain facilities are not available, ie the indoor swimming pool, are we able to move our holiday or request a refund?
We will email you 10 days & 7 days prior to your arrival with what facilities are available. If you choose not to come because of reduced facilities we will happily move your date.

If certain facilities are not available and we would still like to go ahead with our holiday, do we get any money back?
Some facilities are usable and others facilities may not be. Sadly we will not be able to refund you any money due to not all facilities being available, however, we will allow you to move your holiday date at least 7 days prior to your arrival.
What isn't open?
As of 22nd September, everything is up and running albeit on a different schedule to normal, apart from the UV bowling and arcades, where we feel social distancing is impossible. Woolacombe offers a great arcade in the main village, however please remember to bring your mask. 
Have there been any changes?
Yes, from 24th September face coverings will be mandatory in the reception and clubhouse unless you are sat down eating or drinking (or exempt). They are also mandatory in the shop.
Local lockdown measures may impact your holiday dates. If you have been advised against travelling outside of your area, please email us immediately on [email protected] or call 01271 870569 option 1.