Fab Family Easter Events near Woolacombe Sands
From a visit to Easter Bunny HQ to hunting for tiny doors in beautiful places, mesmerising train rides to spring nature trails, there'll be something for every member of the family to enjoy (and ok, there'll probably be plenty of chocolate alongside too). Read on for our guide to 2019 Easter events within a hare's hop of Woolacombe Sands.
 
Unique Easter Grotto and Bunny HQ
The Milky Way Adventure Park
April 11-24
Collect your FREE chocolate egg direct from the Easter Bunny and take part in the eggciting Easter Treasure Hunt with fantastic prizes up for grabs ... journey down the rabbit hole to The Milky Way Adventure Park's unique Easter Grotto this April 11-24.  
Meet the friendly Eggsperts in the Easter Bunny HQ where they control the production of the entire world's chocolate eggs. Venture past their crazy control panel, creep down the bunny-themed secret passage and into the Easter Bunny's front room, where all those aged 1-12 will meet the Bunny and receive a FREE chocolate egg. Kids will just love this memorable and unique Easter experience.
Then search the site, find the clues and hand in your completed treasure hunt sheet to be entered into the Golden Egg prize draw, with a family annual pass and other great prizes up for grabs. All this is included in the entrance fee or season ticket to this award-winning attraction, and everyone who visits will also get to enjoy all the family rides, amusements and adventure on offer. Star Wars fans will also be excited to hear that on Saturday 20th April 2019 you'll be able to meet and take pictures with characters from the films as they patrol the park throughout the day.

Click here for more information!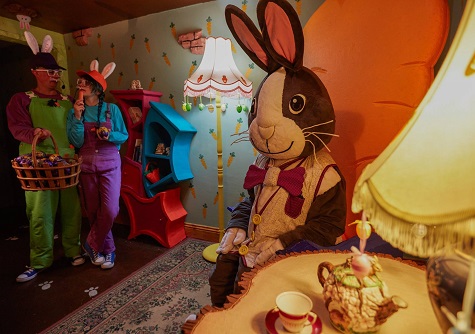 Cadbury Easter Trail
Woolacombe Warren
April 19-22
This year National Trust is running five Cadbury Egg Hunts around North Devon – as well as the one at Woolacombe Warren you'll also find hunts at Baggy Point (April 6-22), Heddon Valley (April 19-22), Watersmeet (April 19-22) and Brownsham (April 20-21).  You need to book for Brownsham but no other location.
You'll enjoy exploraing some beautiful locations while you hunt for clues hidden behind the tiny wooden doors - then claim your Cadbury's chocolate prize. Pick up your trail map from the Woolacombe Tourist Information Centre on the Esplanade (£2.50 per child) between 10.30am and 3pm then ensure you get back to the TIC before closing time at 5pm to claim your prize! Follow National Trust's nature-themed spring trail through the beautiful Heddon Valley (April 6-18) to discover more about its wonderful wildlife. Start at the National Trust ranger's office and follow the fun trail along the river, through beautiful woodland and towards the sea.

Click here for more information!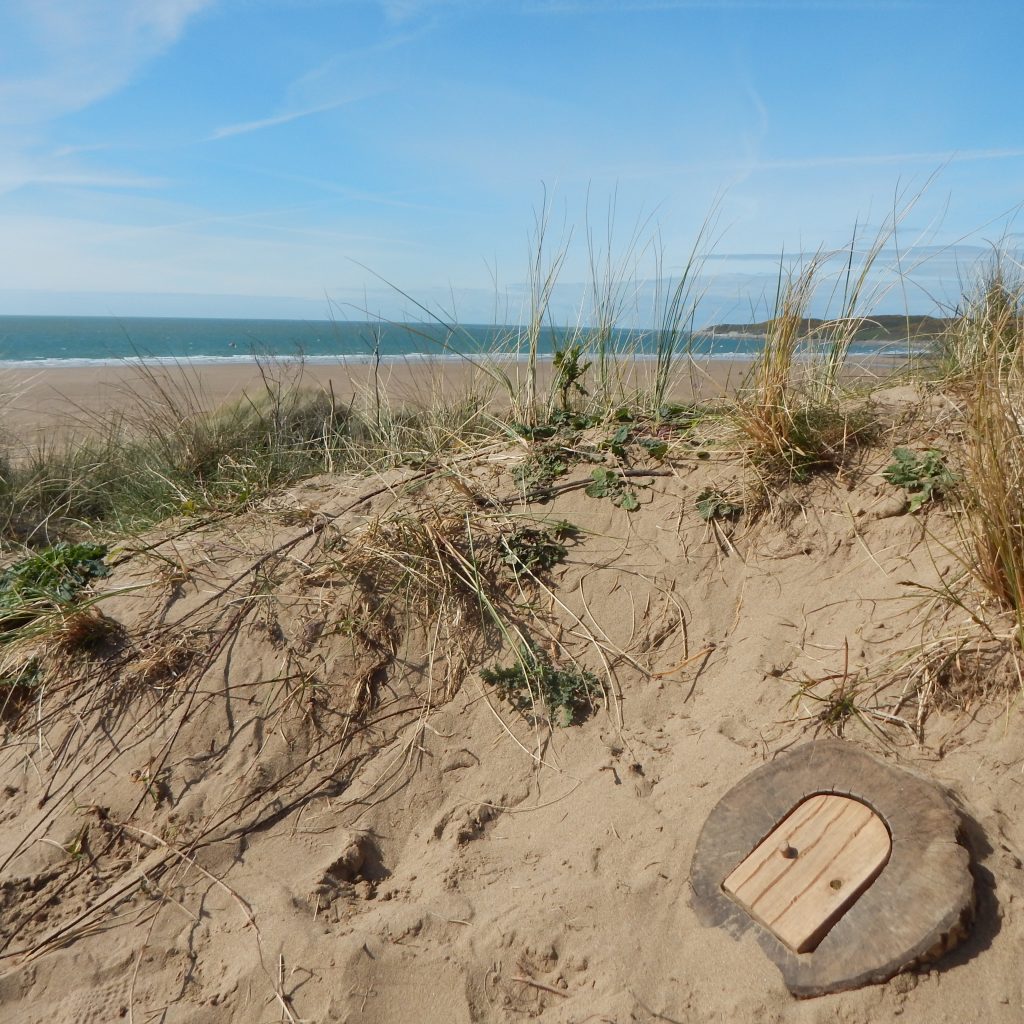 Easter at Arlington
Arlington Court
April 6-18
As always, there's lots going on at Arlington Court this Easter. Throughout the holidays (April 6-18) Arlington is running a Spring Trail which offers the chance to find out more about its wildlife in an adventure across the grounds. On April 10 make your very own mini Easter garden to take home and look after, and from April 13-22 visitors can say hello to the new spring lambs and enjoy a talk from one of the Arlington team. On April 18 take part in an Easter table decorations worksho, then from 11am-4pm on April 19-22 the kids can get their hands on even more chocolate whilst discovering the ground's nature and wildlife amongst beautiful parkland at the Cadbury Easter Egg Hunt.

Click here for more information!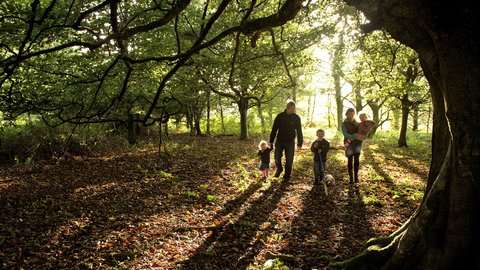 Easter Sunday Fun Day
Lynton and Barnstaple Railway
April 21
There'll be lots of free fun things for kids to do at the Lynton and Barnstaple Railway this Easter Sunday. Fares will still apply for train rides, but it's a wonderful 2-mile round trip that really acquaints you with some of the prettiest countryside in North Devon. You might spot wildlife such as buzzards and deer as you pass heather-covered hills and wooded valleys – on clear days you can see all the way across to Wales. Board the narrow gauge train at Woody Bay Station where you'll journey to Killington Lane Halt, where you're welcome to either ride straight back or leave the train and walk to other local destinations before boarding a later train back.

Click here for more information!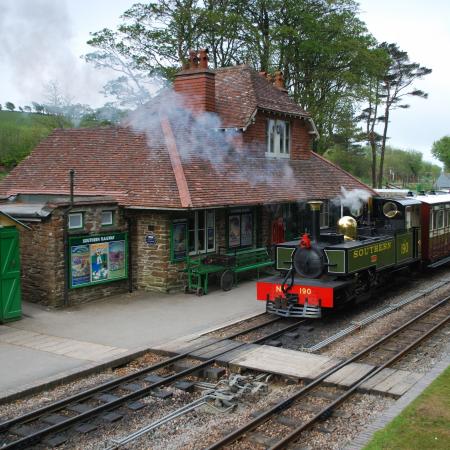 Quince Honey Farm
South Molton
April 6-22
Visit the newly-relocated Honey Factory for its grand opening this Easter. Enjoy the 'Products of the Hive' exhibition, join a guided tour to get a close-up look at how honey is extracted, and watch a Beekeeping Demo. Children will love buzz the Play Hive Adventure Park where you'll find indoor soft play, Critter Encounters and an outdoor play area and lake, plus the Play Hive Café which will be open for light bites and drinks. While you're outside explore the Nectar Gardens then hop on a Beekeeping Tractor Tour to visit the apiary fields and view the fruit orchard and wild-flower meadows surrounding the main complex.
While you're there remember to browse the Farm Shop's range of seasonal honeys, beeswax candles, honey skincare, gifts and local produce.

Click here for more information!