We have so many fantastic attractions in North Devon - so much to do and to explore!

Why not check out some of our top attractions?
Check in your welcome book and the brochure stand in reception for their most up to date leaflet - there might even be some discounts available too!

Don't forget to tag us in your day's out!

Please note that we recommend you check whether there are any restrictions prior to visiting your desired local attraction. Some attractions may ask you to pre-book, there may be queues for certain aspects of the attraction, and there may be amended opening times. 
Milky Way Adventure Park 
 
If you're looking for family attractions and things to do in North Devon or North Cornwall, The Milky Way Adventure Park has it all!
Ride the Cosmic Typhoon roller coaster, have a bumping good time with the family on the droid destroyer dodgems and go wild in North Devon's biggest indoor adventure play area with assault courses & slides built for adults & children. Kick back and watch our amazing live shows featuring Merlin from Britain's Got Talent, as well as fantastic displays from the North Devon Bird of Prey Centre. There are so many things to do you won't know where to start!
At The Milky Way we've got attractions to suit all ages, whatever the weather. With over 110,000 sq ft of indoor fun & acres of outdoor activities, The Milky Way theme park is the biggest all weather, family day out in North Devon and it's located near Clovelly, in between Bideford and Bude just 5 miles from the North Cornwall border! There are so many things to do plus ALL the rides are included in the entrance fee! Your adventure awaits... are you ready?

Visit their website here.
Visit their events page here.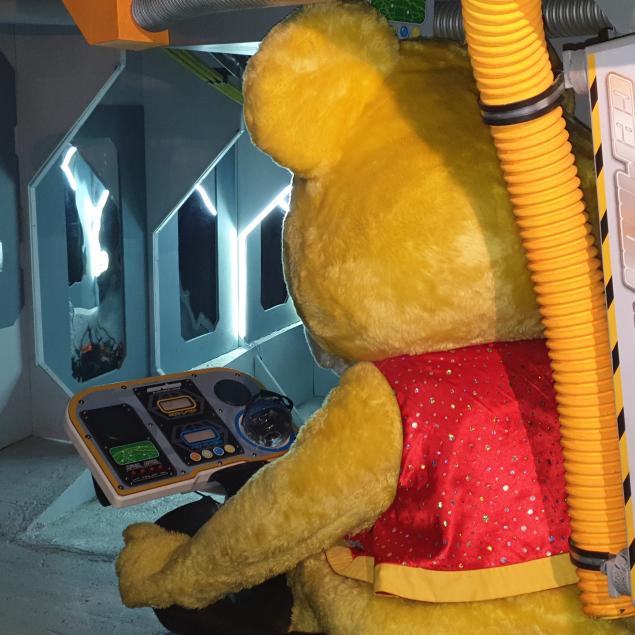 Ilfracombe Sea Safari
We are the original Sea Safari company running from March to October, experience a fun ride, adventure and education amongst the natural beauty of the North Devon coast.
Offering Sea Safaris, Fishing Trips, Swim with Seals at Lundy Island & much more! We run 2 Humber Ribs and our SeaSwift Catamaran, all purpose built to get you up close and personal with the North Devon Coast & Wildlife. All our vessels are under 3 years old.
A great day out for the entire family including dogs! 
For more information, please click here. 

Discount : Use code WOOL10 at checkout when booking through their website or mention code over phone booking, this code is for Woolacombe Sands guests only.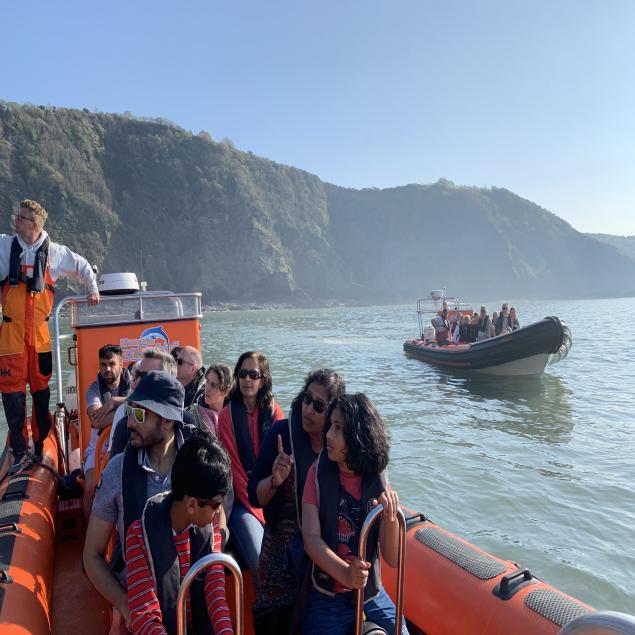 Combe Martin Wildlife & Dinosaur Park
We are a family run wildlife & dinosaur park set in over 28 acres of spectacular gardens within the North Devon Area of Outstanding Natural Beauty.

As well as lions, wolves, sea lions, primates, meerkats, penguins and more, we are well known for our impressive life sized animatronic dinosaurs and gigantic indoor soft play area for dinomite fun, whatever the weather!

Apart from the wonderful selection on animals we have here at the park we also have a massive indoor play area with slides, tubes, scramble nets, rope bridges, ball pools and lots, lots more to keep children entertained while parents relax over a cup of coffee. There is also a designated area for the under 2's for them to play in safety.
Visit their website here.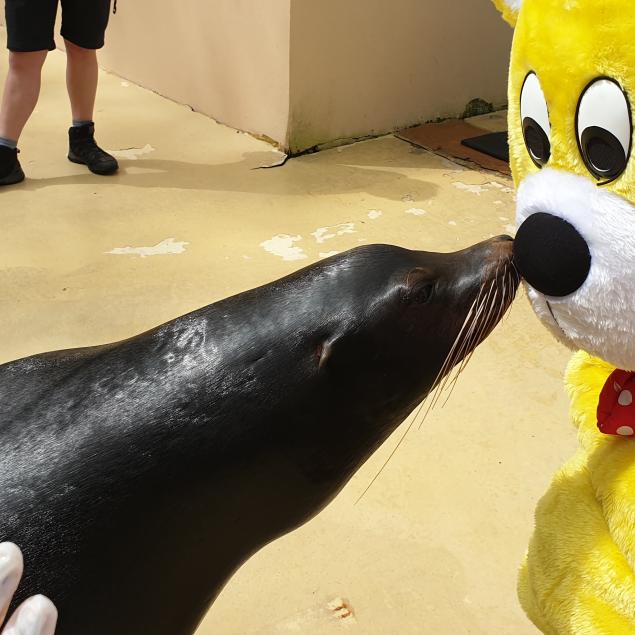 Exmoor Zoo

Exmoor zoo is a fun and educational zoo for children of all ages and abilities 3 to 103! The zoo's size means that it is easily explored and the lush planting ensures a surprise around every corner! Educational talks and feeding times run throughout the day and focus on a variety of topics and subjects linked to the hundreds of birds, animals and plants from all over the world to which the zoo is home.
With over one hundred and seventy species in 12 acres of lushly planted countryside the zoo is a popular venue for a wide range of visiting educational groups. Zoo education staff can offer bespoke talks and workshops to a wide range of ages and abilities on a variety of themes and subjects. 

Click here to see whats on at Exmoor Zoo!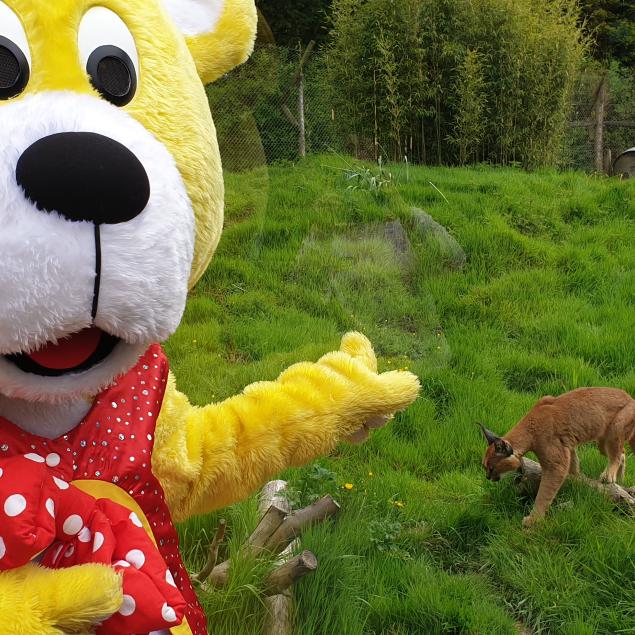 Dartington Crystal 
Dartington Glass, as it was known until the 1980s, was born in 1967 as one of the Dartington Hall Trust's social enterprises in North Devon. It quickly became the most recognised manufacturer of simple yet functional glassware in the UK. Dartington's vision was built on a clean and simple design style, handmade using age-old techniques of Scandinavian roots. For over 50 years, many notable design figures have come together to use their passion and skill to grow the brand into what is now the only remaining factory scale producer in the country.

Today Dartington Crystal is not only the leading UK glass manufacturer but we are an award-winning visitor attraction in Devon too. We encourage visitors to take our Factory Tour to gain a behind the scenes look at how our skilled makers turn molten glass into items of true beauty. Our Visitor Centre hosts exhibits and information depicting the six decades of Dartington's story. As well as supplying retail stores throughout the UK and export markets, we supply many leading businesses and luxury brands with bespoke and exclusive products.

Visit the Visitor Tour and Factory Centre website here. 
Visit their website here.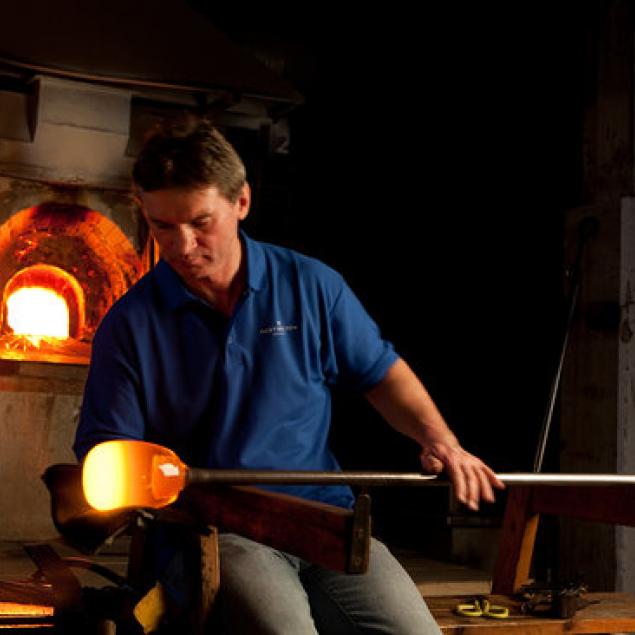 Woolacombe Riding Stables
We are open all year round, all our rides are escorted and boots and hats are provided free. We are sorry but children under the age of 4 years and adults over 16 stone in weight are not allowed to ride.
 
There are a variety of experiences to choose from:
½ Hour Trek - Escort always walks
1 Hour Ride - Escorts walk and ride
A day at the stables
Instruction and Beach Ride
1 Hour Instruction or ½ Instruction and ½ Ride Out
1 ½ Ride Out
1 ½ Hour Sand dune Rides
1 ¾ Hour Beach Rides
1/2 hour lesson and 1 hour ride
For prices and further information, please contact :
 
Sunny Mead (right next door to Woolacombe Sands!)
Beach Road
Woolacombe
North Devon
EX34 7AE
01271 870260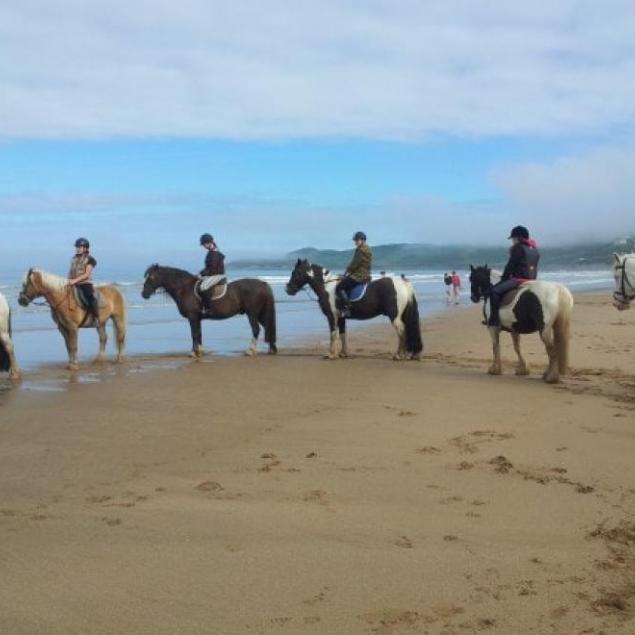 Ilfracombe Aquarium
 
Ilfracombe Aquarium is an award-winning, all-weather, educational, family attraction located in the Old Lifeboat House alongside Ilfracombe's picturesque and historic harbour. The town is found on the dramatic North Devon coast 20 minutes drive from Barnstaple, 10 minutes from Woolacombe, set amongst the North Devon Area of Outstanding Natural Beauty (AONB).

The aquarium provides a fantastic insight into the wonders of the aquatic world found locally around North Devon. Its beautiful exhibits are carefully recreated natural habitats, providing home to over 75 species of fish, some of which for many visitors, have never been seen before. Whether you enjoy rockpooling, fishing or scuba diving you will be fascinated. For your planning, average visitor dwell time within the aquarium is 30 minutes, but many spend a lot longer with the fish or enjoying our excellent cafe and shop facilities.

Visit their website here.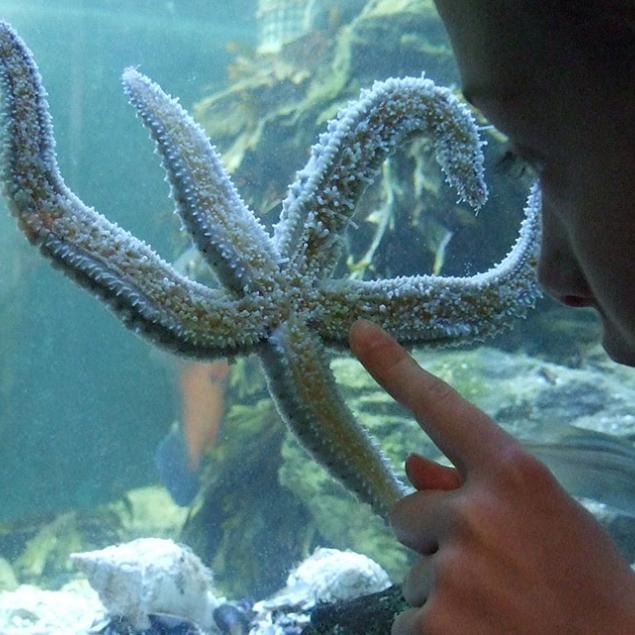 Watermouth Family Theme Park &
Castle
Sadly Watermouth Theme Park and Castle will remain closed until 2021.

One of the West Country's premier Family Tourist Attractions where you can enjoy, a Victorian Castle full of eclectic treasures, nostalgic displays and curios, a theme park including rides and play areas, and beautiful landscaped gardens.
In this stunning location overlooking the picturesque Watermouth Cove, Watermouth Family Theme Park and Castle offers a unique and magical experience with entertainment for all ages.
With a host of attractions there is always something to capture the imagination so come and see for yourselves!

Visit their website here.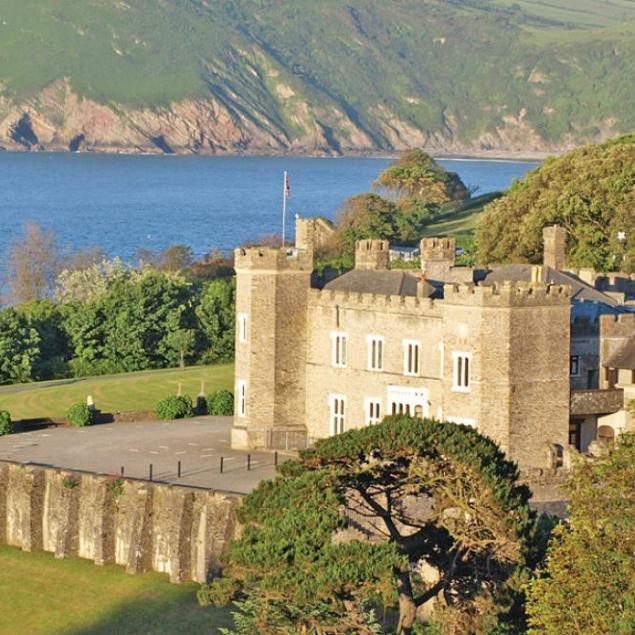 Clovelly 
It clings to a 400 foot cliff in North Devon and has no vehicular traffic on its steeply cobbled street, just donkeys and sledges. 
Visiting Clovelly is such a special experience. It is a beautiful picturesque fishing village, steeped in maritime atmosphere and history and was once owned by the Queen of England.
 
Its flower-strewn cottages "tumble like a waterfall" down a cleft in the cliff to the ancient working port.  There are breathtaking views down-a-long the traffic-free high street. The street is unique with just its donkeys and sledges. And the working harbour, with its 14th century quay, is another scene to be captured as a treasured memory.
The village is great for visitors, groups. and educational parties. It promises visitors a wonderful day out, full of memories.
There is a must-see film show of the history of the village, access to craft workshops for silk and pottery, Charles Kingsley and Fisherman's Cottage museums, seeing the famous donkeys, two welcoming inns.  Plus Clovelly Court Gardens at the top of the village.
Visit any of the annual festivals such as "Seaweed" June, "Maritime" July, "Lobster and Crab" September and "Herring" November and there is no extra charge.
Visit their website here.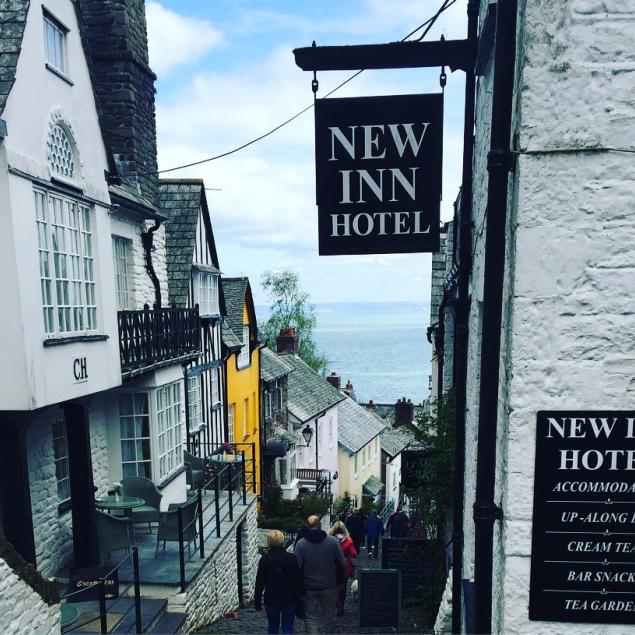 The BIG Sheep

If you're searching for things to do in Devon, then you've come to right place. The BIG Sheep is North Devon's best all-weather family attraction day out. Our theme park is suitable for all ages of family fun and is perfect for rainy days out! Our Ewetopia Indoor Playground is a great way to tire the kids for a few hours while you enjoy a cup of tea in the warmth of one of our cafés, little ones will love our selection of toddler rides and attractions open throughout the year whilst big kids (and little kids!) will enjoy our Rampage Rollercoaster during the summer season as well as Battlefield Live where combat comes to life!
From January to October you can come and feed the animals in our indoor animal barn, and our adult visitors will love our on-site brewery and gin distillery. This really is a great place to visit in North Devon! During the summer season from Easter until October we run daily live shows including the world-famous Sheep Racing, place your bets and see if your woolly friend comes in first earning you a place in our winner's circle! Our friendly and helpful flock genuinely love what they do, so come and enjoy a day out in Devon and let us create some magical memories for you and your family!

Visit their website here.