Sands Chalet Refurbishments Completed!
Our team has been working hard through the lockdown to make your next stay worth the wait! We've added comfy new single beds to match those in the master bedrooms, new modern furniture throughout, including new sofas and sofa beds and given each chalet a fresh coat of paint throughout.
All Chalets Now Sit 6 Adults
The new chalet furniture provides comfortable seating for 6 adults, providing the perfect place to relax and unwind together after a long day by the pool or down at the beach!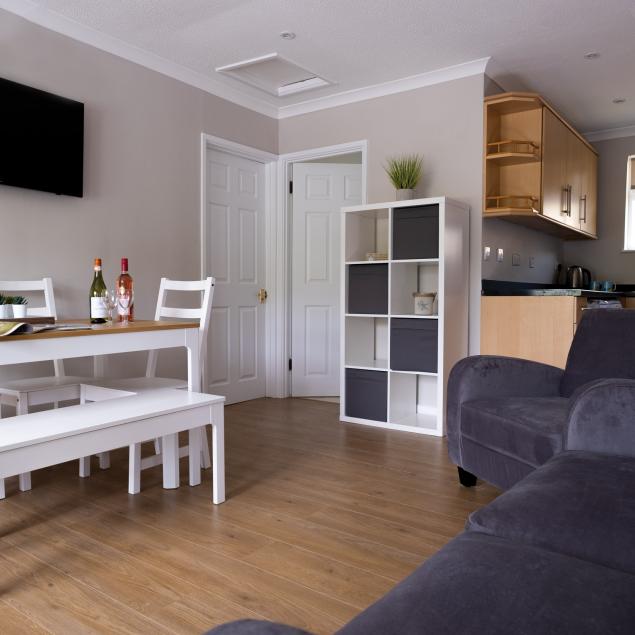 Check Availability
Due to their existing popularity and the expected increase in demand for UK holidays, we think the new look chalets will be highly sought after so we advise that you book early to avoid disappointment.
For more information including prices, availability and a full gallery of the refurbished chalets visit our Chalet Accommodation Page.