Something for Everyone!
Whether you are coming for a fun packed Woolacombe family holiday (including your furry friend, after all, you can't leave them out!), a couple's romantic stay, a break with friends, a weekend of surfing or simply just to escape it all, we have everything you need to relax and unwind.
Take an Interactive Ariel Tour
The Closest Holiday Park to Woolacombe Beach
As the closest holiday park to Woolacombe Beach, our dedicated footpath to the beach will take you straight to the heart of Woolacombe through National Trust countryside within 15-20 minutes and allows you to avoid parking charges and explore the beautiful surroundings that North Devon has to offer.
Our enchanted off-road footpath takes you safely to Woolacombe beach and Woolacombe Village where you can enjoy family-friendly independent shops, restaurants, cafe's and bars, even with your furry friend if you decide to bring your dog!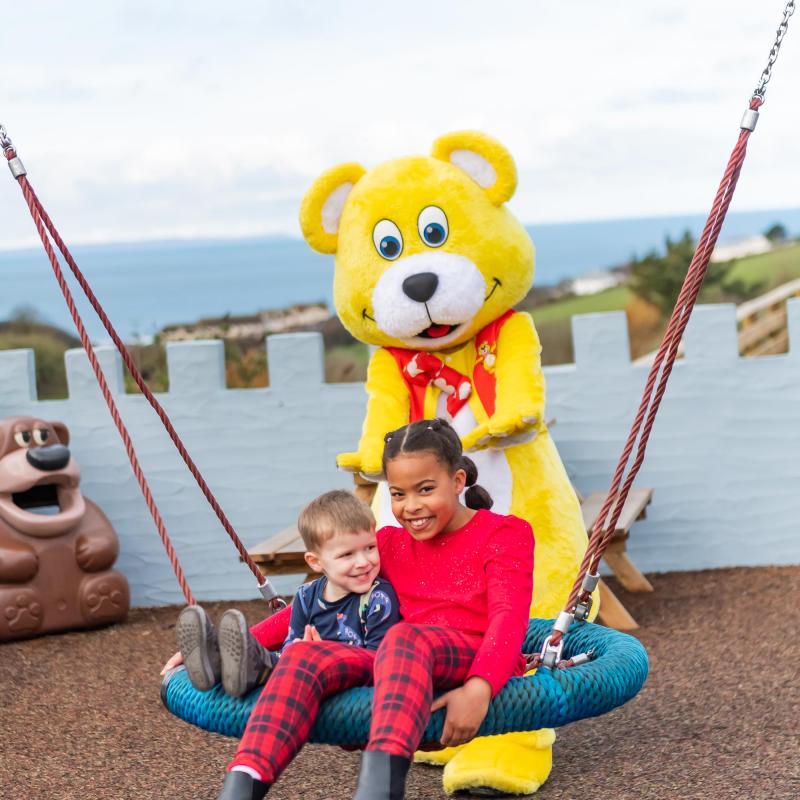 Stunning Views of the Sea and North Devon Countryside
If you prefer to relax from the Holiday Park, you can soak in the beautiful sunsets with a bottle of wine from our onsite shop or enjoy the views from the sun terrace in The Clubhouse with a cocktail and dinner.
As a small family owned and run business, we continually reinvest profits to improve the holiday park for your enjoyment. Over the past few years we have seen new caravans added to our fleet, chalet improvements, a new children's park, Clubhouse, swimming pool and arcade refurbishment, a new sun terrace, new toilet and shower blocks for the camping and caravanning, road improvements, a new shop kitchen to extend their breakfast, lunch and dinner menus and recently we have added holiday homes with hot tubs, built more seasonal pitches and so much more.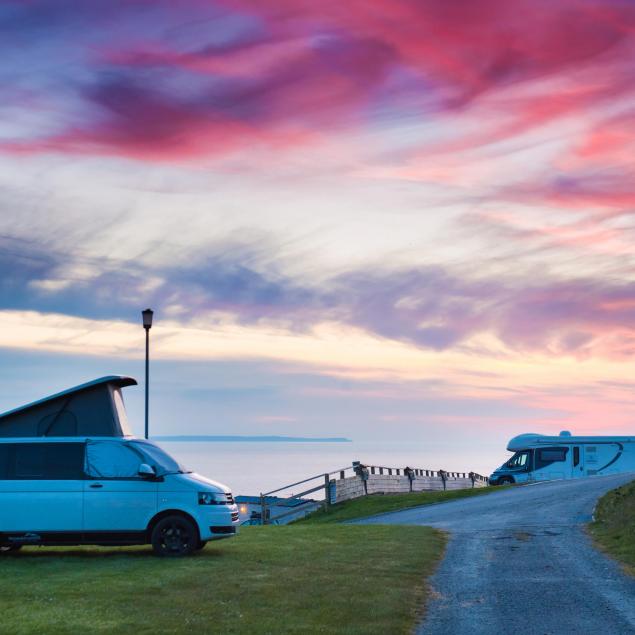 Dog Friendly Self-Catering Holidays
If you'd like to bring your dog away with you, we offer a selection of pet-friendly self-catering holiday homes. We also provide a dedicated dog exercise area and a stunning Woodland Walk through the Bluebell Woods with amazing views through the valley. We welcome well-behaved dogs into our Clubhouse too, so there's no need to leave them in your holiday home!
Wonderful Walks
We are so fortunate to be in such a beautiful area. Woolacombe and our surroundings boast some beautiful walks. Why not take a walk up and over Potters Hill (the hill that is in front of the site)? You can see beautiful views of Woolacombe and then drop down into Marine Drive to stop for a coffee or maybe a picnic on Woolacombe beach?