The perfect base for exploring the North Devon
Why Woolacombe?
Woolacombe Sands Holiday Park is the perfect base for exploring the North Devon coast and countryside; the beaches here are amongst the best in Britain. Saunton Sands and Croyde are well within easy motoring distance and Woolacombe Beach is only a 15-20 minute walk from the site through our dedicated footpath.
There are breaks for everyone including families, couples and best friends. Whether you are looking for a chance to connect as a family, explore and share experiences, recharge your batteries or you are looking for a packed fun filled holiday, Woolacombe is the ideal place for you. 
Click here for a list of the Wonderful Walks in and around Woolacombe!
Woolacombe Beach
Woolacombe has been voted the fourth best British Beach in the UK on TripAdvisor for 2019 - and it's no surprise why!  Woolacombe Beach is one of the finest beaches in the West Country and has won numerous awards. This golden sandy beach spans several miles long and is very popular with surfers and holiday makers. Woolacombe Beach is family owned & run by Parkin Estates and can offer an impressive level of services and facilities for everything you need for your perfect beach holiday.
Woolacombe Beach Services: 
Car Parks

Entertainment

Lifeguards

Toilets

First Aid

Food 

Beach Goods

Beach Huts
Woolacombe Beach Huts are in a prime location. Why not rent one out and watch the children make sandcastles, have a BBQ and sip your favourite drink in their complementary chairs. The beach hut also comes with two patio chairs, a table and a windbreak.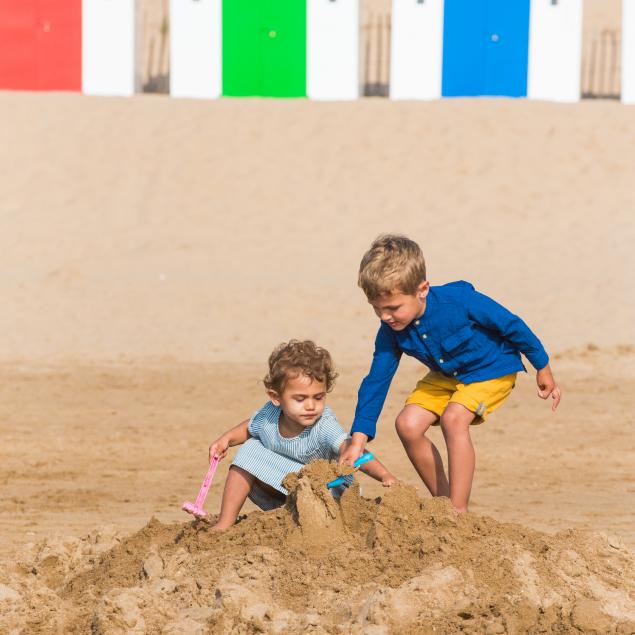 Other area's to explore in Woolacombe
Woolacombe is the perfect central location to explore. We are fortunate to have many more beaches in walking distance from Woolacombe.
Barricane Beach - If you are visiting Woolacombe, Barricane Beach is a must. It is a picturesque cove tucked between the rocks and famous for Barricane's Café Sri Lanken curries while watching the sunset! Also a great place for little ones to go crabbing.
Combesgate Beach - Further along we have Combesgate Beach, which is made of fine golden sand like Woolacombe and is popular for swimmers and surfers. Combesgate is a lovely secluded beach located approximately 600 metres north of Woolacombe Beach.
Grunta Beach – Grunta Beach is a hidden treasure of Woolacombe Beach. You can get there via a steep cliff pathway and is difficult to reach but it is more than worth it once you get there. It isn't a very busy beach making it a perfect for a tranquil spot. Dogs are welcome through the year. 
Putsborough - Putsborough Beach is at the far end of Woolacombe beach, by Baggy Point, and is also perfect for surfing, rock-pooling and sandcastles!
Other beaches we recommend are : Croyde, Saunton, Baggy Point, Lynmouth, Watermouth & Combe Martin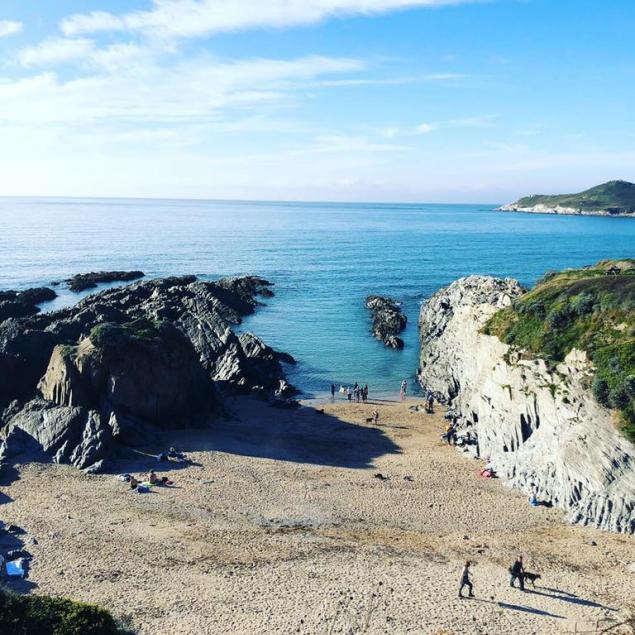 Woolacombe Village
Woolacombe is not just about the beach, it also has a thriving village which has a huge amount to offer along with locals who are welcoming and friendly.
Being the closest holiday park to the beach has its perks. Saving you a fortune on car parking, our dedicated footpath to Woolacombe village is in the middle of Avenue 6. The footpath will take you about 15 minutes to walk through offering beautiful scenery of the countryside as you walk to the village.
The village has everything you need from cafes, pubs, takeaways, restaurants, ice cream stands, Funder Island which is a 18 hole pirate theme adventure golf,  a range of shops selling gifts and clothing. The Village also has a post office, newsagent, chemist, surf hire and two free cash machines. The village also offers dog friendly places to dine with some beautiful sea views. We recommend Bar Electric, Tides Inn and Brundells.
Woolacombe is busiest in the summer creating a fantastic atmosphere but there is something quite wonderful about also visiting in low season. Grabbing an ice cream or a hot chocolate and finding a quiet spot on the beach to watch the sunset taking in the tranquillity.  Our small and quaint village has something to offer for each and every one of you.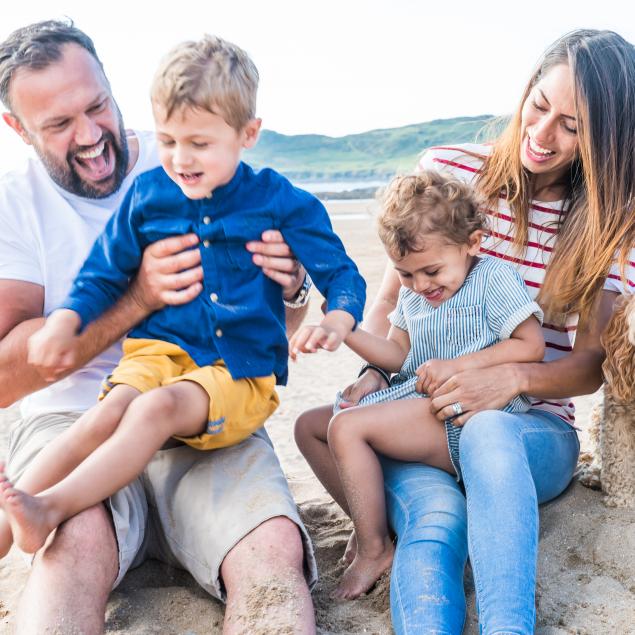 What can you do when staying in Woolacombe?
There is nothing to do in Woolacombe – said no one ever! There is PLENTY to do! It is the perfect location to do what you love – whether it is spending time with your friends and family, exploring and finding new places to walk your dog or maybe a romantic walk along the coast.  Woolacombe is perfect for rock pooling and exploring rocks, swimming, paddling and for the more adventurous there is canoeing, kayaking, body boarding and surfing!  Sea and river fishing, golf, clay shooting, tennis and horse riding are all available in the area.
If you are looking for activities outside of the area, you can explore the beauty of Exmoor. Visit Ilfracombe for its shops and harbour, which offers steamer trips to Lundy Island. Discover Clovelly's famous cobbled main street that descends to its sheltered harbour. Enjoy Combe Martin's coastal scenery, the magnificent countryside around Lynton and the picturesque harbour at Lynmouth. A visit to the historic market town of Barnstaple is a must, especially on market days.
Click here for Woolacombe & North Devon's Bucketlist.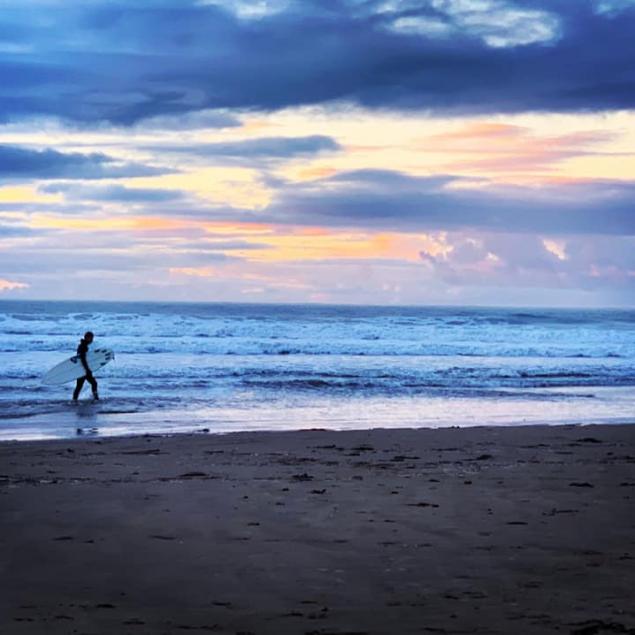 Woolacombe Tourist Information Centre
If you are coming to Woolacombe, to ensure you get the best out of your holiday make sure you go to the Woolacombe Tourist Information Centre as they will provide you with all the information you need! You name it, they know it!
The TIC can assist with tickets for; Lundy Island, Ilfracombe Princess, Ilfracombe Sea Safari, Fishing Trips, North Devon Show, 10% Discounted Rosemoor Gardens Tickets, Mortehoe Tractor & Trailer Rides, Local Events, Car Park Permits.
They can provide you with a wide range of leaflets for attractions, events, village maps and general information along with maps and books for walking, cycling, history and local information.
While you are there why don't you have a look at their gifts and souvenirs and grab yourself a drink and snack and sit outside and soak in the view of the beach!
The Esplanade
Woolacombe
EX34 7DL
Tel: 01271 870553
e-mail: [email protected]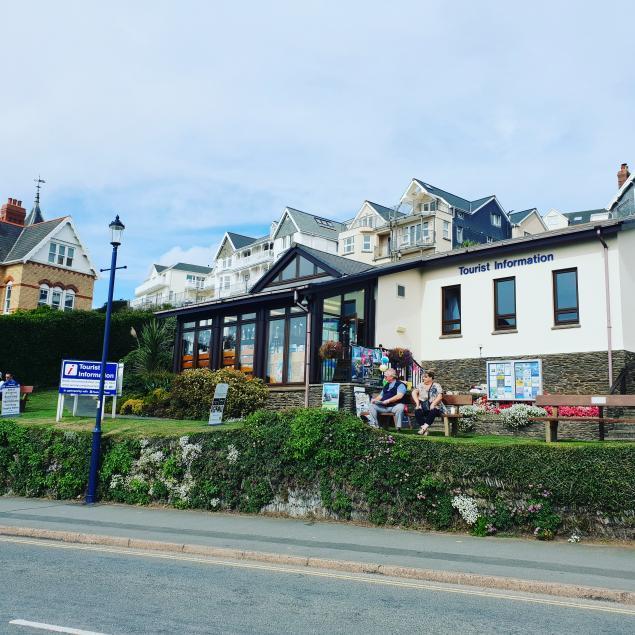 Plastic Free North Devon 
Plastic Free North Devon is a local environmental charity started by volunteers who want to reduce the impact of plastic pollution on the environment in North Devon and beyond.
"Our mission is to protect and improve our environment through community-led action to combat plastic pollution.
We aim to achieve this by helping people to recognise the relevance and value of the environment to their lives; to see and experience first-hand the impact of plastic pollution on nature; and to support good choices in purchasing, use and disposal of plastics, as we move to a more sustainable community.
By working with local communities, businesses, organisations and government we aim to:
• Raise awareness of our environment and how it is affected by plastic.
• Reduce the consumption of single-use plastics in North Devon.
• Clear waste plastic from our coasts, waterways, countryside and urban areas.
• Recycle and dispose of used plastics in an appropriate way."
All information taken from https://www.plasticfreenorthdevon.org
What are we doing to help?
We are supporting PFND & helping to make our environment greener by stopping the sale of cheap body boards! We have also implemented a host of changes over the past few years to support the cause & be as green as we can:
No single use plastic where possible 
VegWare alternatives used where needed
No plastic straws
Fruit & veg sold without plastic (loose)
Better quality buckets & spades
Cans, not plastic bottles of drink sold where possible
Friendly Soap Ltd products stocked
More recycling bays
And much more! Simply ask on arrival or one of our friendly team whilst staying with us. 
What can you do to help when visiting North Devon?
The team at Plastic Free North Devon have created a video for you to watch, packed full of information on how you can help when you visit North Devon and it's many Area's of Outstanding Natural Beauty! Click here to watch!