Natural North Devon...
We are truly blessed to be situated on the coast in famous Devon, where there is so much to do and see beyond the beaches of Woolacombe when you are on your North Devon family holiday...
Whether you are caravanning, camping or enjoying the treat of self-catering for your holiday, memories are what it's about. Here are some memorable spots that shouldn't be missed, with most of them dog-friendly so bring along your fury friend so no-one is left out!
Combe Martin
A small village tucked away in the North Devon coast this really is a jewel not to be missed.
With its famous tide creating the best rock pools for crabbing and finding treasure, Combe Martin is also ideal for stand up paddle boarding, kayaking, swimming and exploring.
The village offers local shops, pubs and restaurants with easy parking and access and plenty of places to hire stand up paddle boards and kayaks from. There is also local sea fishing and boat trips all bookable from our local tourist information centre.
A firm family friendly favourite, this small North Devon destination is brimming in activities and family fun.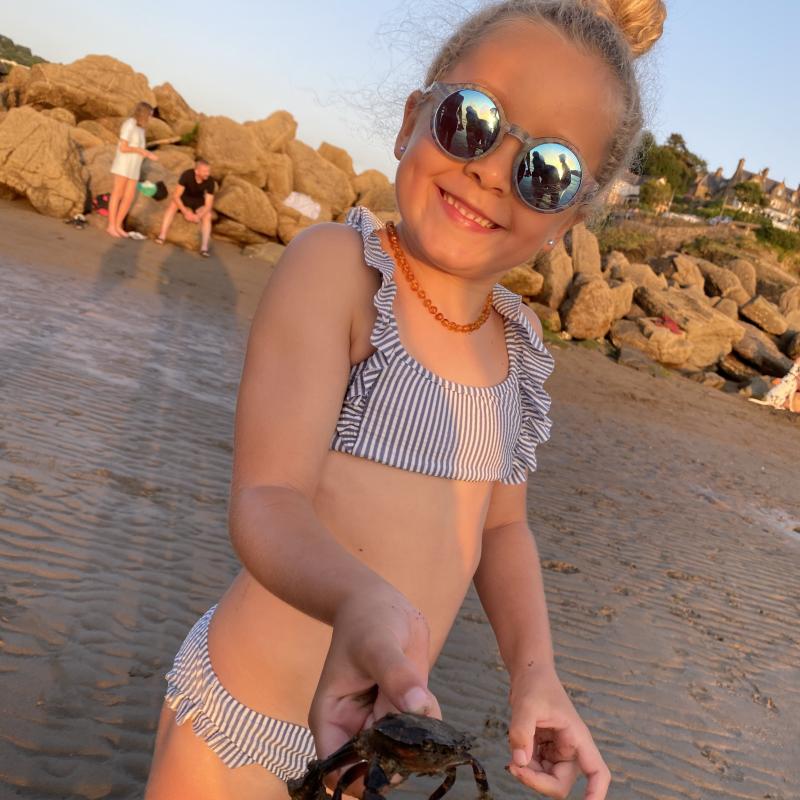 Lynton & Lynmouth
These instagram worthy villages are a wonder to be seen!
Connected by the Cliff Railway, the highest and steepest fully water powered Victorian railway in the World, these villages are not to be missed when visiting North Devon. Lynton a Victorian Village perches high above Lynmouth which is an instagrammers dream with colourful fishing cottages. 
Stunning views will be the memory you take away from your visit to Lynton and Lynmouth, as well as enjoying delicious food in family-friendly pubs, restaurants and cafes, interesting wildlife and the winding roads of Exmoor on your way there.
Also known for its unusual surfing spot, Lynmouth is the perfect place to enjoy fish and chips and a look around the shops. 
There are plenty of family activities to keep you busy here, but it is also a perfect couple destinations with lots of dog friendly pubs and restaurants away from the hustle and bustle of Woolacombe.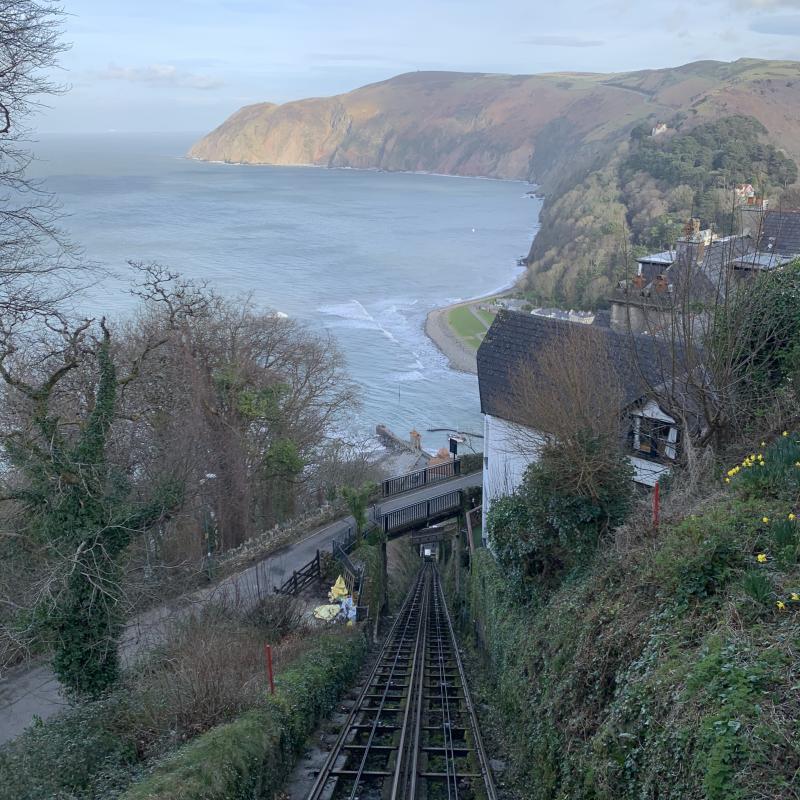 Ilfracombe
Ilfracombe in North Devon, has a picturesque historic harbour of quaint pastel coloured houses and Damien Hirst's statue Verity standing guard at the entrance surrounded by dramatic clifftop scenery.
As well as it's stunning harbour it is known for its Victorian high street and family packed events including its famous carnival and Victorian week.
The Tunnels beach is not to be missed, with a natural tidal swimming pool for all open water swimming enthusiasts, recently featured on TV.
If fishing or sea safaris are your thing, this is the place to book your adventure. With trips to Lundy Island and around the coast all readily available from Ilfracombe Harbour, a great day out can turn out to be an unforgettable day out!
Valley of Rocks
A dramatic section of the northern coast of Exmoor, this special day out will take your breath away!
Goats have been present in the valley for hundreds of years, with mention to them in the doomsday book and are certainly a sight to be seen scaling the cliffs of The Valley of Rocks.
Scenic walks around this stunning place give you twists and turns with breath-taking views and views across Exmoor and North Devon.
Take a picnic or enjoy a bite to eat at Mother Meldrums Tea Gardens and Restaurant nestled right in the valley. A welcome stop after climbing the rocks!
Just a stones throw from Lynton and Lynmouth, we suggest making this part of your day-trip whilst visiting those charming North Devon villages.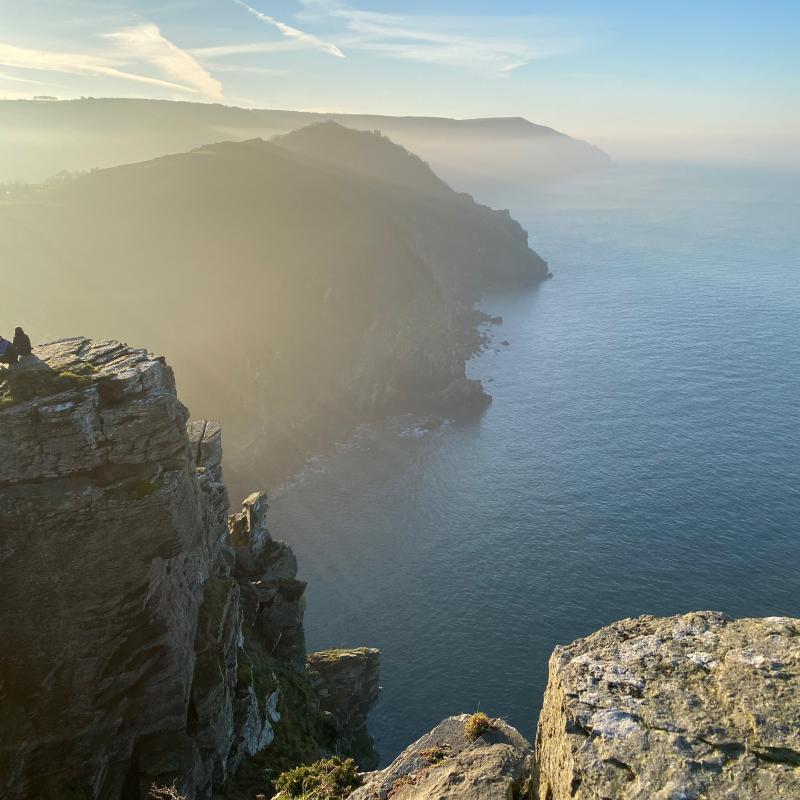 Clovelly
Clovelly is a beautiful, picturesque fishing village, steeped in maritime atmosphere and history. It was once owned by the Queen of England!
Originally the estate was owned by William the Conqueror, King of England, gifted to his wife and then had many royal associations until 1242 when first acquired by the Giffard family. Until the middle of the 19th century Clovelly was unknown to the outside world but is now a Devon jewel.
Unusually Clovelly has an entrance fee to help with its maintenance and its famous cobbled access. A village perched on a 400ft cliff, with no vehicular access.
Ranked as one of Devon's most instagramable 'days out' a charming family day out when holidaying in North Devon.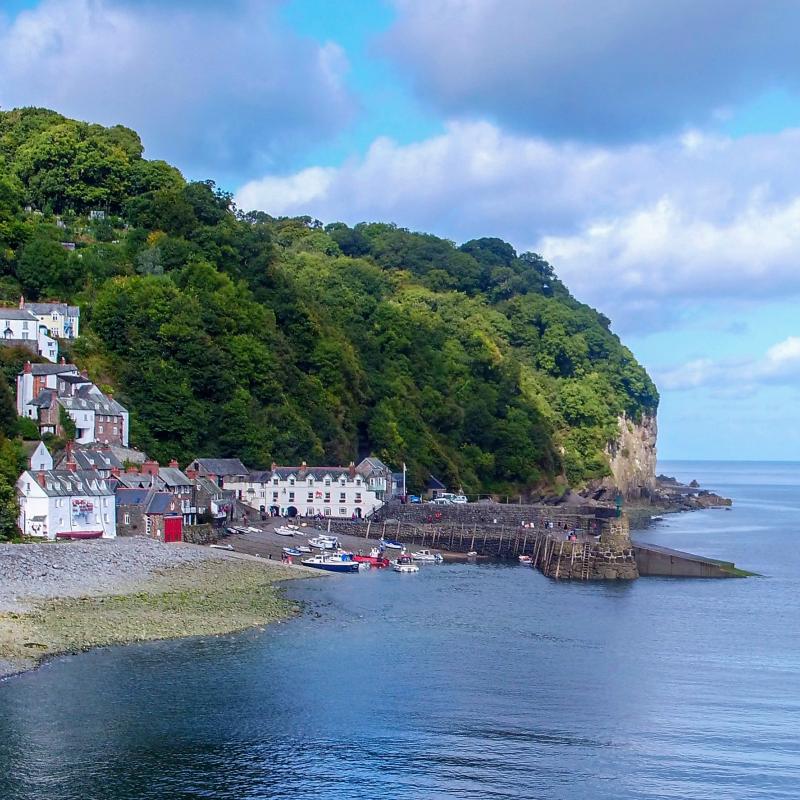 Parking your motorhome when out and about in North Devon
The benefit of holidaying in your own motorhome or touring-caravan is that you can get out and about to glorious locations around the United Kingdom and Europe all with your little home comforts!
But what about when it comes to parking your motorhome when out in North Devon?
If you wish to park a motorhome which is under 3,500 kg and it can fit within a normal parking bay, you are usually welcome to park in any car park ran by North Devon District Council. However, please check the terms and conditions on display at each car park for exceptions.
Please see below a list of parking locations in North Devon that have provisions for motorhomes;
Brookdale coach park, Ilfracombe (10+ spaces)

Hillsborough coach park, Ilfracombe (10+ spaces)

Seven Brethren van and lorry park, Barnstaple

Esplanade Parking Woolacombe (No over-night) - no size restrictions

Marine Drive parking, Woolacombe (No over-night)
Please check each location signage for date specific restrictions.