Woolly Bear Kids Club
Our Woolly Bear Kids Club is on every day from 10am - Midday in The Clubhouse throughout the season! Visit the What's On page to see the full Daytime Entertainment schedule and Kid's Clubs activities.
Come and join the team for a fun packed morning of fun and games, colouring, painting, creating and much more!
During high season we have additional activities in the afternoon such as sports club, pool parties, treasure hunts and lots more! 

What ever the weather, we have got it covered to keep your little ones entertained through your stay.
Our Pop-up Zoo! 
Part of our additional afternoon activities is our pop up zoo where Exmoor Zoo visit us with their creepy crawlies and animals! Children will get the chance to hold or pet the animals if they dare! This is a popular event so make sure you get to The Clubhouse early to get yourself a seat.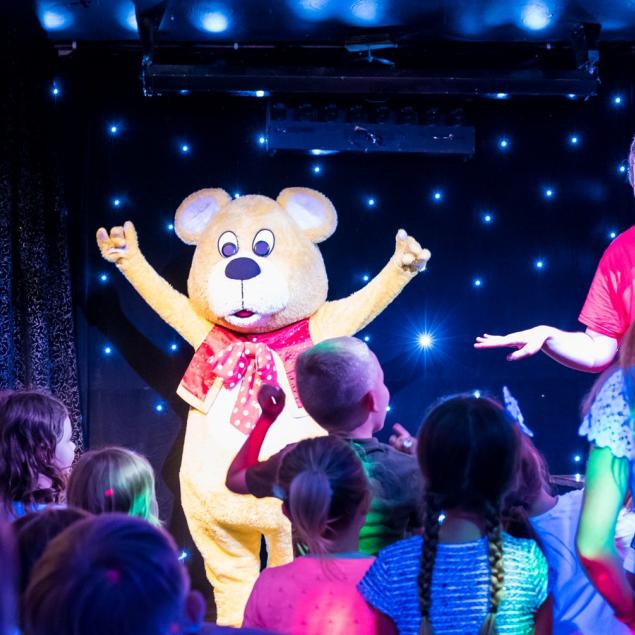 Nightly Entertainment
The Clubhouse is open every night from 5pm (1pm on arrival days & 12pm every day of the week during high season) so that you can get in early and have some dinner before Woolly Bear comes out to play! Make sure you take map from reception with you so you can use your vouchers in The Clubhouse to get yourself a free bottle of wine!
Woolly Bear will be out to welcome all the boys and girls (and adults!) from 4.30pm to meet all and have a quick cuddle before the fun and games begin! The Entertainments Team will play a game of Family Prize Bingo at 5.30pm, then they will keep your kiddies occupied with Allstar Fun & Games until Woolly's party dances at 6.45pm. There will be also be an opportunity for photo's with Woolly Bear at 7.15pm. 
Adults cash bingo will commence from 7.45pm (get your tickets from the bar before 7.30pm) with the Main Cabaret Showtime beginning at 9pm. Cabarets will include the Allstar's, returning acts from previous seasons and NEW entertainment during high season. Following live entertainment will be a Late Night Cash Pot, finishing with a Late Night Disco every night!
If your little ones have had enough of adult time, our child-friendly arcade machines are found in the arcade attached to the clubhouse, where your little ones can win tickets to choose a special prize from the shop.
Food is served in The Clubhouse including a late night menu, all to eat in or takeaway. Please ask at the bar for details.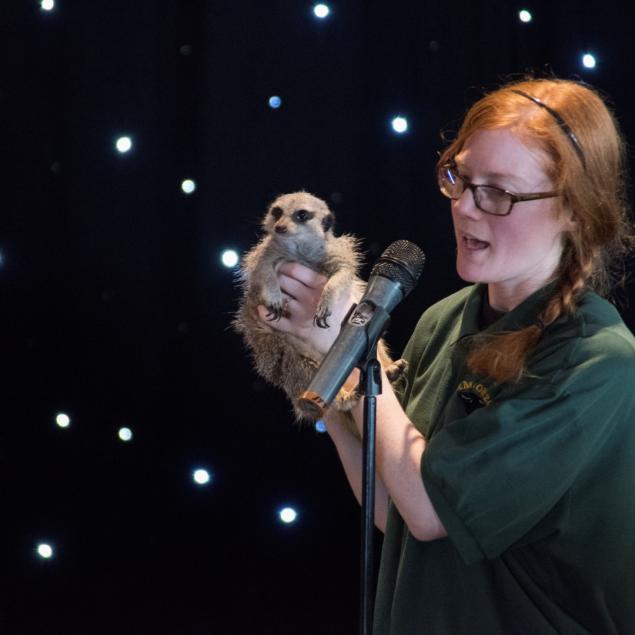 Woolacombe Sands Holiday Park Talent Show
Do you have a little one that has a hidden (or not so) talent? Why not enter our infamous talent show and be in with a chance of winning a FREE holiday!?

The winners are invited back to stay free of charge on the weekend of 14th October, where we will hold our grand final! The winner will receive a completely free of charge holiday in 2021 on the dates of your choice, plus there are runner up prizes, food and drink and even free Prosecco for the adults! Please see our Talent Show Rehearsals Page for more information.